OH Precision (Taiwan) has more than 20 years of experience in manufacturing high pressure water jet cleaning machine and water jet cutting equipment for cutting and surface preparation application. We also provide OEM parts and replacement parts for leading brands such as FLOW, KMT/IR, and OMAX. It prides itself on great workmanship in meeting, and often exceeding, OEM standards.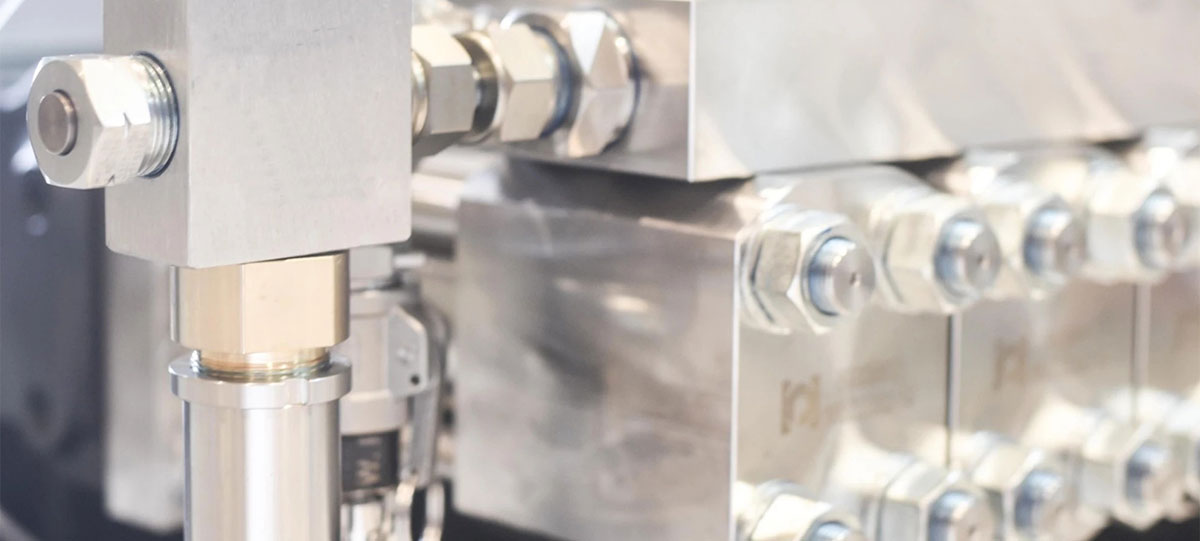 As our experience accumulated, OH Precision started to design and manufacture triplex plunger pumps of pressure over 40,000 psi and various flow rates, and now we accept customized purchase orders. The spare part production is under strict quality control and we unceasingly research and improve on the designs of components and pump. Currently, we focus on improving the efficiency of our direct drive pumps, as well as developing the cleaning guns.
Advantages of OHP
More than 20 years of OEM experience of UHP waterjet components with broad parts coverage.
With pump design expertise in-house for designing and customizing UHP pumps (intensifier pumps or direct drive pumps) for cutting and water blasting applications.
With experience of building 60K-psi Intensifier pump.
Use high durable stainless steel for most of the UHP pump components. As a result, these components are very robust at the pressure of 55K-60K PSI.
Use a proprietary anti-fatigue process to significantly prolong the service life of high pressure components. This process has impact mostly on steel parts with cylindrical bore, such as high pressure cylinder, check valve body, on/off valve body.
Use a special lapping process for processing ceramic plungers to achieve best surface finish, which reduces wear of seal components and extends seal life.